Anything without 2008 on the release date is old, but that doesn't matter… Owusu & Hannibal have the cure.
Low Motion Disco stay true to their name. But the LMD debut EP is now delayed until… nobody knows… and they continue to keep an frustratingly-low profile. There are a minimal number of places to check out their musics… their label doesn't even mention the release that was suppose to come out today.

Grrr… I look forward to it anyway. I get like that.
Owusu & Hannibal "Blue Jay" from the album Living With…
Low Motion Disco "Low In the City".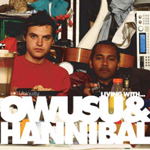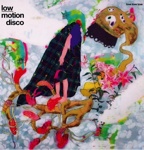 2 Responses
panda Says:
February 11, 2008 at 1:51 am

what? does not one else care, how cool it is that O&W have an akai s2000 in the background on their cover? only me?!

adam Says:
February 11, 2008 at 8:56 am

not really.
but i did buy the album when i couldn't find a torrent